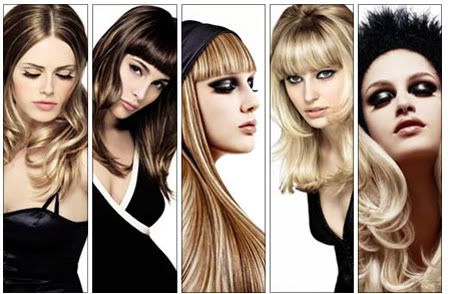 Every woman in this entire universe dreams for a soft, shiny and manageable hair. Next to your face, it's the second thing you would want to take care of.. since it's one of those things that immediately catches the attention of almost anyone you meet. May it be your crush, man of dreams, girlfriends or.. maybe your boss at work. Who knows? Whatever your case may be, it won't hurt to always look your best and be presentable as you can be, right?

1. Always wash and condition your hair.
It's the only way to get rid of the pollutions, excess oils and styling-build up from your hair. The problem is, most women makes a mistake with the way they wash their hair. Remember, when you use a shampoo to cleanse out dirt and excess oils from your hair it is important to focus on the first few inches on the top of your hair. On the other hand, when you use a conditioner, you focus on the ends of your hair.

2. Do have a hair cut!
I know how much everyone wants to have a long, silky hair but please.. and I can't stress this enough.. do trim your hair for at least 5 to 8 weeks. Your hair will be in good shape, healthy and alive.. getting rid of the dry hair and split ends which you really hate.

3. Style your hair the way you want!
When you know how to take care of your hair, you would see how beautiful your hair will be when you style them. Plus, you wouldn't really need to worry even if you don't style your hair it will still look good!
I'd like to share some of the famous styling tips I found on Youtube. These are from Tricia Gosingtian – everyone knows her, right? Her hair styling tips are easy to follow and you can use these when going to work, school or maybe just having a party all night.