Missha is finally within our reach! Yes, they are here.. in Metro Manila, Philippines!
Just thinking about it made me think how much this has become a miracle. Everyone knows how much of a Missha fan I am, right? They have the highest quality product when it comes to makeup and skincare! Plus, they have their best seller – trademark product – Missha BB Cream Perfect Cover. If you don't know about Missha and their BB Cream – you're missing half of the beauty of your life! This is the chance to get your hands on them, especially when they are already within our reach!
When I first entered this store – I did not hold back. I really made sure I got the products I have been planning to get my hands on.. I even brought my mom with me since she could not understand why I was getting so crazy over just a makeup brand. Unfortunately, one of the skin care product that I really want was sold out, Super Aqua Detoxifying Peeling Gel. Ugh, I can't stress this enough.. totally a must have – if you really care about your skin.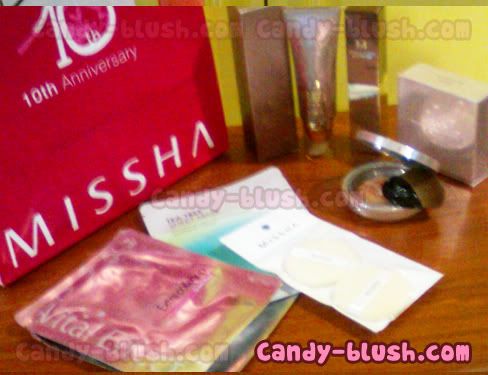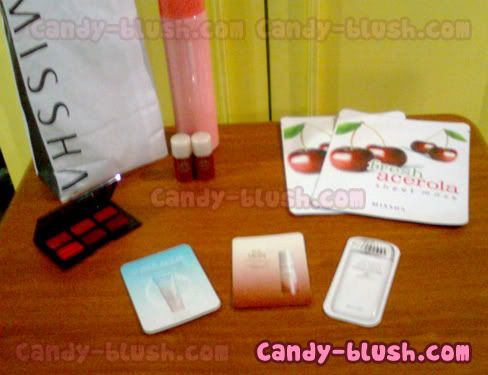 See? I told you I totally went all out with my purchases, lol! I wasn't just fascinated by their products but also with their staff.. they are all so friendly, accommodating and cool! *thumbs up, Missha!*
SALE ALERT: Missha Philippines has a BUY 2 TAKE 1 Promo on selected items until April 30, 2011. Visit them at Upper Ground Level, SM North Edsa Annex.
What other products to love in Missha:
– Missha Signature Real Complete BB Cream – This is their newest bb cream! (I shall make a product review on this one soon. It's best suited for those who doesn't need much coverage.)
– Missha Shimmer Wave Blusher – Peach blushes are definitely "in" this summer!
– Check their Lip Palette. It contains all their lip color collection so you would know what suits you best! Ain't that neat?
– Super Aqua skin care line from Misha – YOU JUST HAVE TO TRY IT SO YOU'D UNDERSTAND WHY I KEEP ON TELLING YOU THAT THIS IS THE BEST SKIN CARE LINE EVER!
– Vital Effect Extra Collagen Sheet Mask – Have dry skin? Get this, plus it's included in their promo!
So there! I'm going again on April 20,2011 with my friends.. if anyone wants to go.. Well, I shall be seeing you, then!